Vedan Vietnam's resistant starch product, Fiber RT-90, won the Product of the Year award in the weight management category at the 2023 NutraIngredients-Asia Awards on Tuesday.

The NutraIngredients-Asia Awards are a prestigious accolade to honor innovation and advanced research in the field of functional foods, dietary supplements and nutrition across Asia.
They are a highly appreciated honor for the food and nutrition industry that many companies aspire to.
The participating products are meticulously evaluated by an independent panel of judges, who are leading experts in the fields of nutrition and pharmaceuticals from countries such as the United States, the United Kingdom, Australia, Singapore, and Japan.
The awards ceremony took place at the 2023 Growth Asia Summit held in Singapore by NutraIngredients-Asia. The organization is owned by William Reed, a company that specializes in publishing and organizing events related to the F&B industry.
Fiber RT-90 is a resistant starch (RS4) product, which means it does not metabolize into sugars like other forms of starch due to its high fiber content (minimum 90% fiber). This helps users effectively control their weight and promotes an efficient digestive system.
With the increasing obesity rates worldwide, Fiber RT-90 is considered an effective solution for weight management, helping consumers reduce the burden of limiting carbohydrates in their diet.
Fiber RT-90 can be used in combination with other forms of starch to process food without significantly affecting users' taste experience.

According to Vedan Vietnam, the honor conferred on Fiber RT-90 at the 2023 NutraIngredients-Asia Awards as it met the stringent requirements of customers and the jury is a testament to its research and efforts to improve production technologies.

With its motto of "Grow locally, expand globally," Vedan Vietnam constantly strives to improve and achieve a firm position in the international scene by creating delicious meals and taking care of the health of consumers.
It aims to become one of the leading companies in the Asian food industry.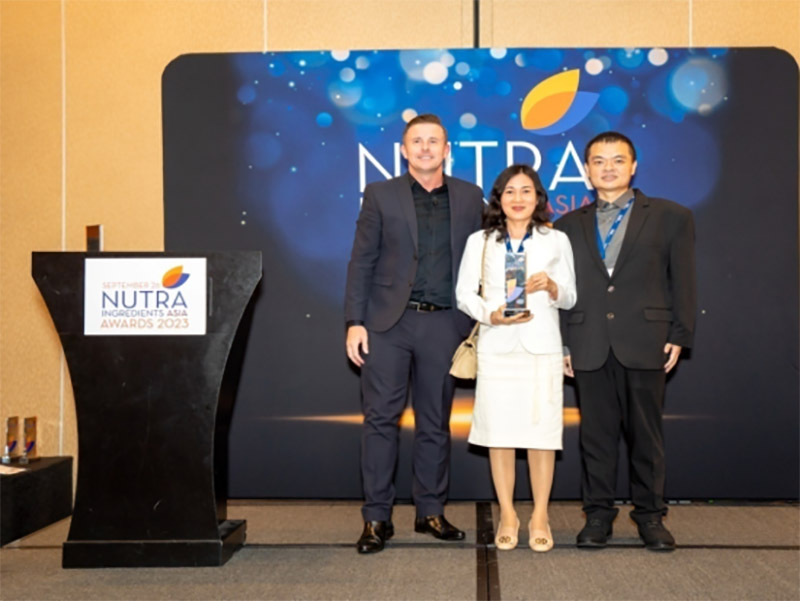 Chen Huan Chieh (R) and Tran Phuong Ha (C) of Vedan Vietnam receive the award. Photo courtesy of Vedan Vietnam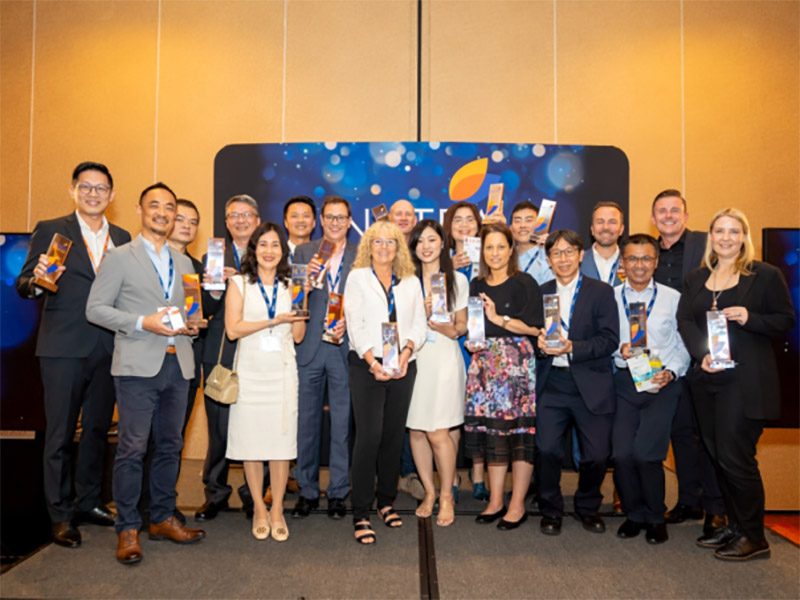 Representatives of the brands that won at the 2023 NutraIngredients-Asia Awards. Photo courtesy of Vedan Vietnam